Christian Services Association UK
CSA (UK) is a non-denominational group of Christian people who are committed to seeing the Kingdom of God extended here on earth.  Ordinary people can do extraordinary things in the power of God!
Our core ministry areas are teaching and mentoring, especially on God's Glory, the Prophetic ministry at both an introductory level and seeing it taken out of the church and used in everyday life in the world. Teaching people to "Soak" in God's presence is another area where we both teach & activate people to take in more of the Lord through resting in His presence.
At the heart of all we do is to equip, train, encourage and release everyone into the fullness of their own destiny.
We host Zoom Call Revival Meetings, Conferences and events.
We are always open to invitations to share in UK and Europe.
Regular Events:
Every Wednesday at 7pm The Zoom Room join us for the word of God and more with guest speakers.
Every last Friday on the month The More Room Bible Study, Prophetic Words, and much, much more.
Every Monday at 10am The Prayer Room.
 Future Events
Isabel & Thrainn Skulason 1-4 August 2024, Holiday Inn, Taunton. Somerset.
Limited availability at these events. Please book as soon as possible to secure your place.
Please  contact  Claire at [email protected] for more information on these future events
Patricia King is a respected minister of the gospel,  She is an accomplished itinerant speaker, author, television host, and media producer and has given her life fully to Jesus Christ and to His Kingdom's advancement in the earth.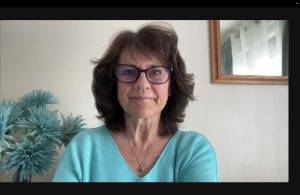 Claire Moody oversees Christian Services Association (UK) Patricia King Ministries UK & Europe with  Shiloh  Webchurch UK  Her heart is for a "Kingdom Life" culture  to see God's people released into His Fullness.  Claire hosts weekly Zoom Calls, Events and Retreats